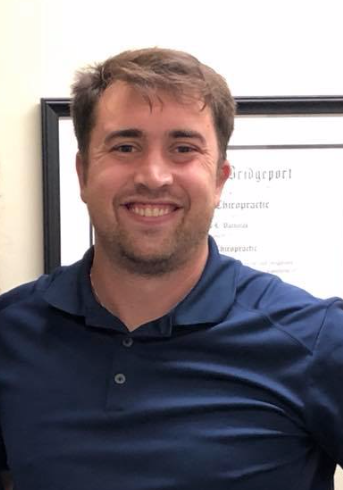 Dr. Nicholas Varholak, D.C., M.SC., DACBN
Dr. Nick grew up in Southbury, CT and attended Holy Cross High School where he excelled in both academics and athletics. He went on to play level Division 1 soccer at the University of Rhode Island where he graduated with a Bacherlors of Science. He then went to test his athletic abilities in Holland as a professional soccer player. After some time Dr. Nick returned to Connecticut to further his education. He graduated from the University of Bridgeport with a M.S. in Nutrition and a Doctorate of Chiropractic.
Dr. Nick previously practiced in NYC where he specialized in the treatment of sports injuries, took on a sub specialty of treating cancer patients, and completed his certification in lymphedema therapy. Dr. Nick is specialized in many techniques such as Graston and Active Release technique and acupuncture. To learn more about his specialized services please visit the services page.
Dr. Nick is always furthering his education to stay up to speed with the latest resources to help his patients. He recently completed his Diplomat from the American Board of Nutrition. Dr. Nick resides with his growing family in Litchfield where he is actively involved with the community. In his spare time he enjoys hiking, fishing and running. Dr. Nick brings his education, years of experience and specialties to those seeking lifelong relief.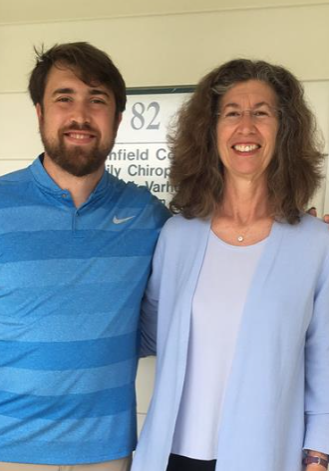 Alice Bell, ND, MS, is a Connecticut-licensed Naturopathic Physician who performs extensive diagnostic testing and treats patients using pharmaceutical grade supplements, botanical medicine, and therapeutic nutrition. She specializes in treating adult patients with Lyme disease and the associated co-infections, and other chronic diseases.
Alice Bell, ND, has a doctorate in Naturopathic Medicine and an MS in Human Nutrition.  She has been in practice for more than 10 years. She is certified in Firstline Therapy, a lifestyle management program for patients with diabetes and cardiovascular disease.
She has been an Adjunct Professor at Sacred Heart University, Westchester Community College, the University of Bridgeport, College of Mount Saint Vincent and Fairfield University where she taught Anatomy & Physiology, Introduction to Nutrition, and other classes.
Dr Bell spent several years studying, practicing and teaching Sivananda yoga and meditation.  Before becoming a Naturopath, she spent many years in the computer industry as a writer and manager.
Kim Fisher & April Blasavage
Kim Fisher & April Blasavage are our lovely secretaries who will answer any question you may have. Both Kim and April are actively involved in our community. In Kim's spare time she teaches dance to local children and spends time with her family. During April's spare time she can be found at her local church book store or with her family. Both Kim and April are passionate about helping their community live healthy pain free lives.